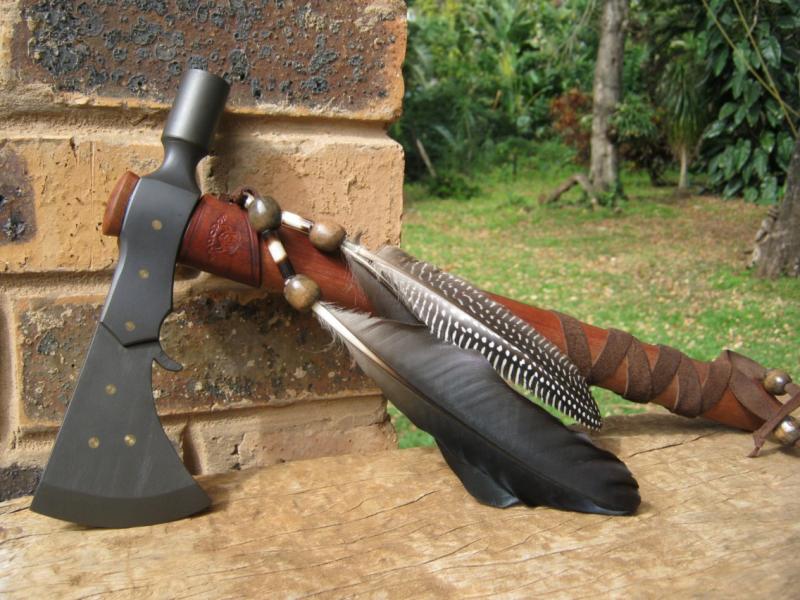 Robert has acquired several "Best Art Knife" achievement awards. Here are a sample of some of these artful and exquisitely beautifully handcrafted yet functional knives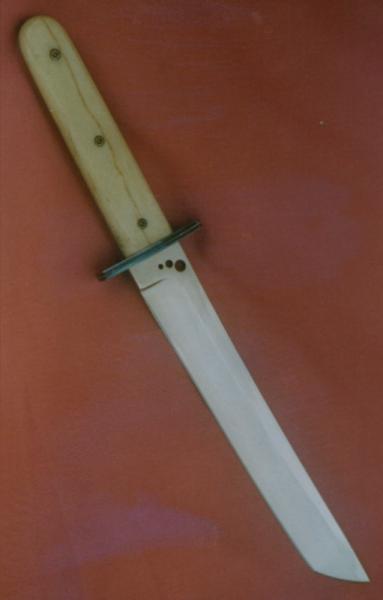 A full-tanged Tanto with giraffe bone slabs and Stainless Steel cap screws. The Mini-tsuba is layered with Coloured titanium and Stailnless Steel Plates. A decorative patteren has been pierced through the 440c blade.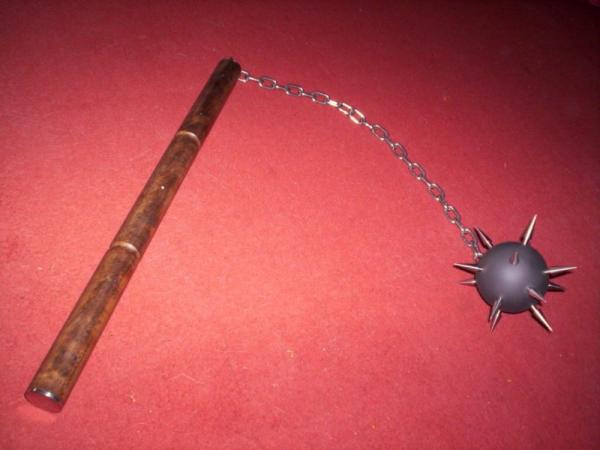 This Medieval weapon has been created with an indigenous hardwood handle, Stainless Steel chain and spikes on a solid aluminum ball.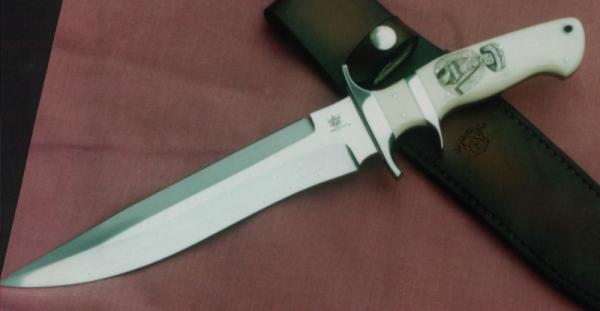 A "Pondo Woman" has been Scrimshawed onto the Ivory handle of this beautiful Subhilt Fighter with Stainess steel guards. The 440 c blade has a satin finish.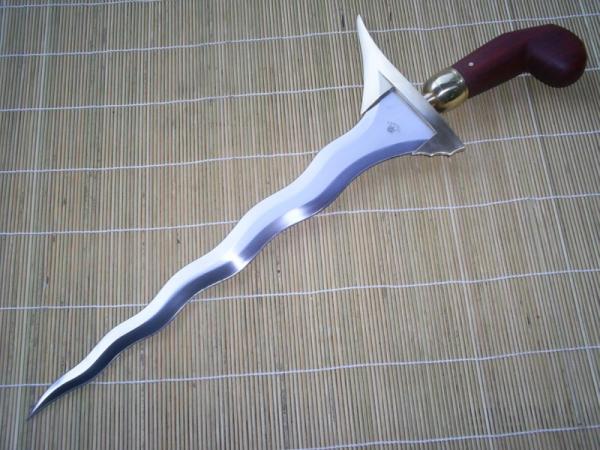 This spectacularly ground 50cm blade is made of 440c with a satin finish. The intricately shaped and fitted guard is made of brass. Padauk has been used as the handle material.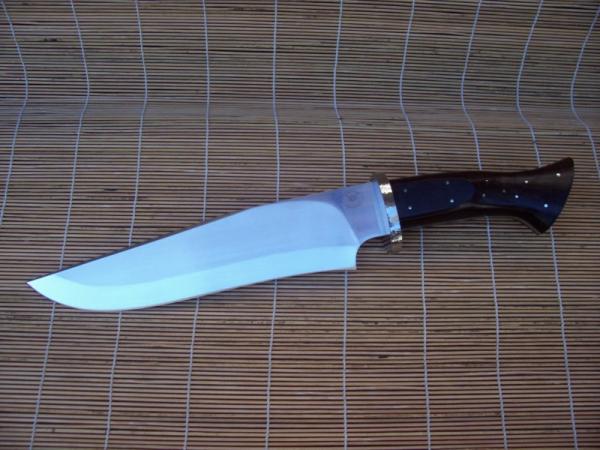 The Persian Dagger has a 3-dimentional handle made out of Rooboswilg and decorational pinning pattern. The Stainless Steel Guard is finished off with a peened texture.


The Ixwa is historically the "Short Stabbing Spear" used by the Zulus. It is displayed in a glass-fronted Kiaat case. the Blade has been asthetically textured. Heat coloured Stainless Steel wire and leather are bound on the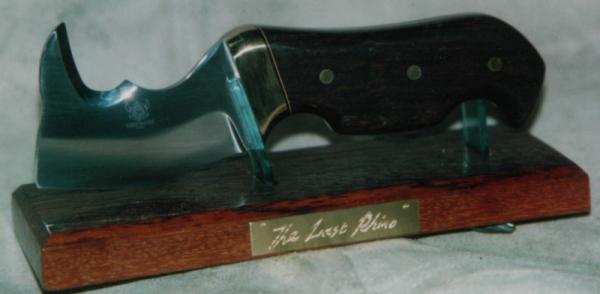 "The Last Rhino" is artfully designed for desk-top display being mounted on a Kiaat stand. The blade is satin finished 440c, brass bolster and pins and Russet-bushwillow wood handle slabs.


A robust Gengleman's folding knife. Elegantly manufactured with recessed Titanium Handle slabs finshed with a heat-coloured rainbow effect. A saphire has been inlayed into the opening pin. Stainless Steel fittings and cap screws have been used wi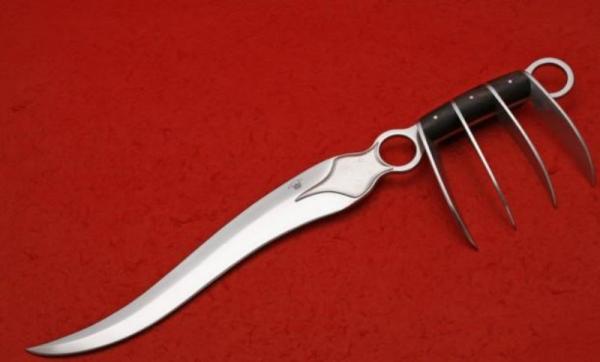 A lethal weapon with exquisite beauty. This 60cm dagger is crafted with individual African blackwood handle segments and seperately fitted cross-blades on the handle. 440c Cutlery steel has been used on this full-tanged knife allowing for the extende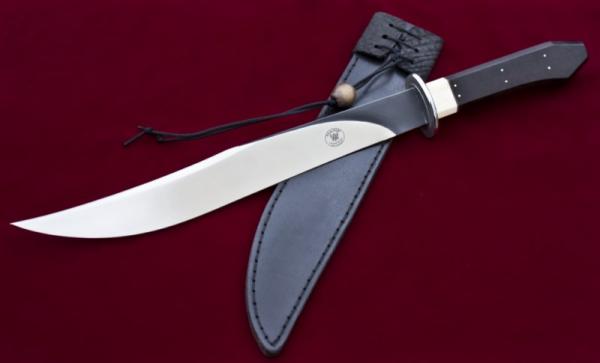 2011 DEKS 'Best Fighting Knife' Award Winner !!! BLACK MAMBA BOWIE Excellent balance, smooth, sleek and stylish with swift cutting ability and extreme back-slash action. 12" of Blade, 5mm thick 440c flat grind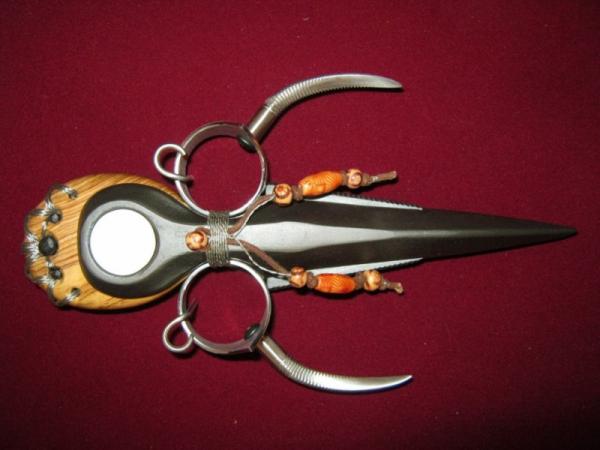 Robert's latest art creation .... This 'objet trouve' was embellished with Wild Olive, Mother of Pearl, stainless steel wire rope, leather and beadwork.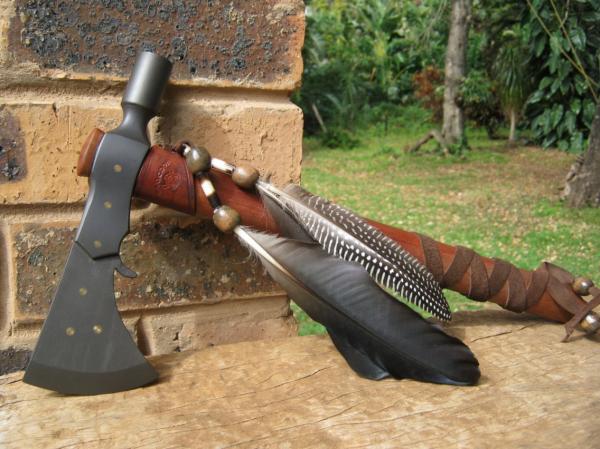 This 18th Century North American Pipe tomahawk has a tobacco bowl at the back of the axehead. It has a Kalgard Gunkote finish with brass pins and is adorned with feathers, leathers, beads and quills.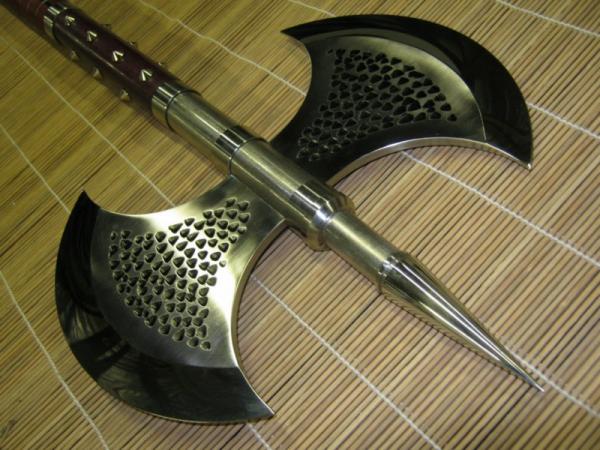 This large double bladed battle axe received the 2011 DEKS 'Best Points of Interest' Award