This is a range of tactical and survival knives which are used for combat and personal defence.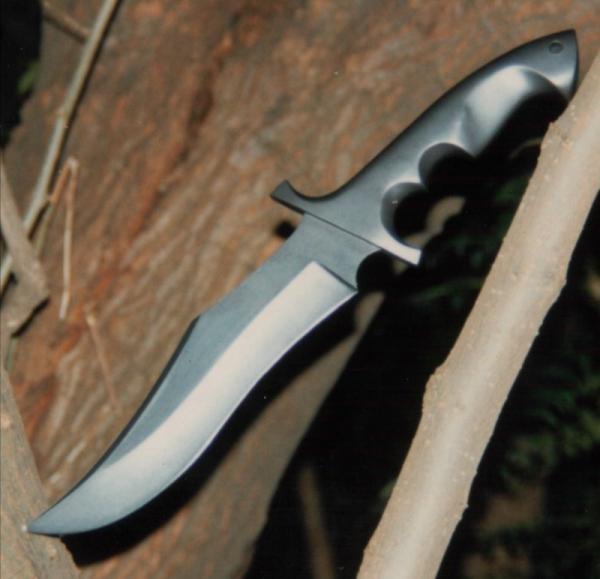 A large shapely Bowie knife with Kalguard finish throughout.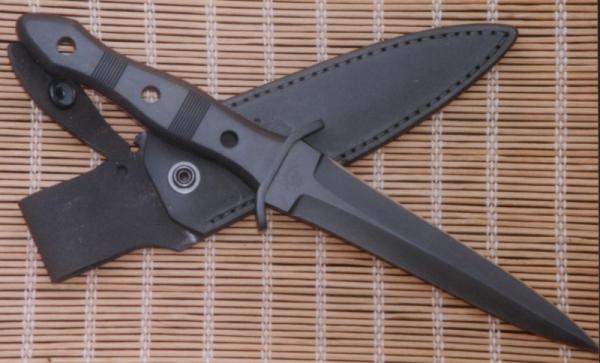 A lightweight dagger with full tang and non-reflective Kalguard coating. 4 1/2" Blade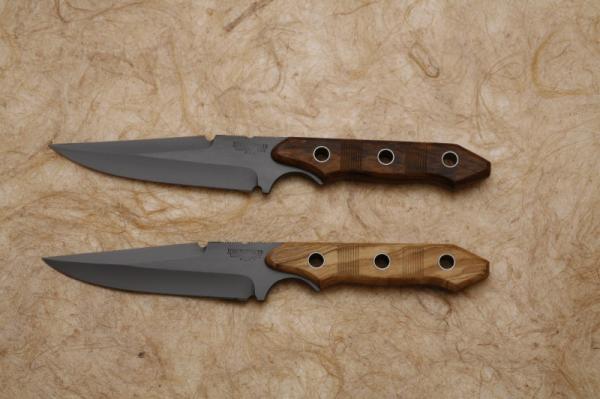 Lightweight tactical knife with Kalgaurd finish and indigenous handle slabs.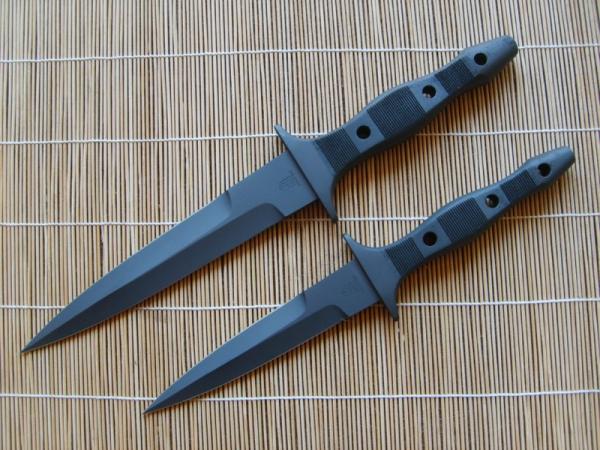 Witch: 5 3/4" blade Warlock: 7 1/2" blade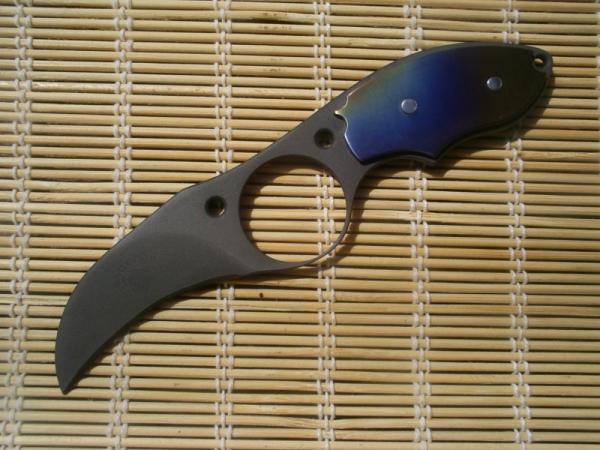 A hide-away knife made with non-reflective Kalgaurd coating and a coloured light-weight titanium handle.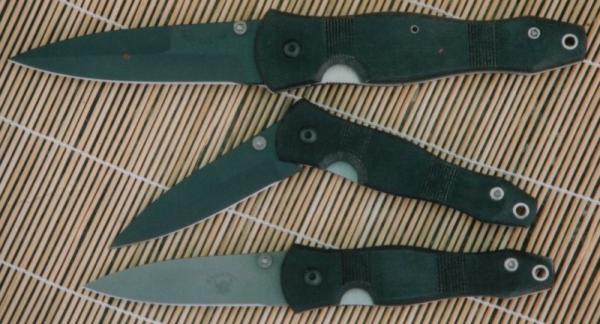 Fighting folder with 3 1/4 " long 440c blade with Kalguard finish. Stainless steel liners and contoured micarta handles. Left and right handed models available.

A lightweight 3mm 440c blade with synthetic handle slabs. The sheath is either made of kydex or leather. To be worn around the neck under clothing.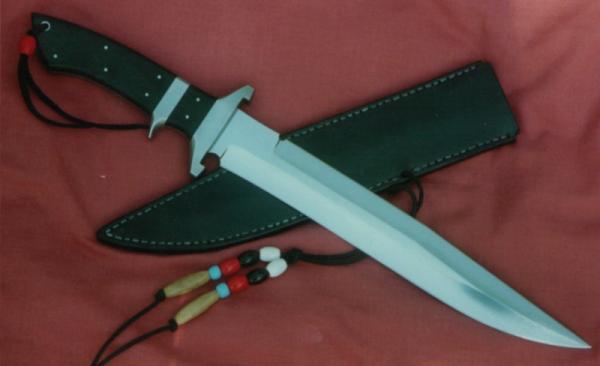 The sophistication of this Sub-Hilt fighter is clearly depicted by the intricacy of its handle configuaration. The Guards are of Bead-blasted Titanium cantrasting against the African Blackwood slabs. The knife slots snuggly into a l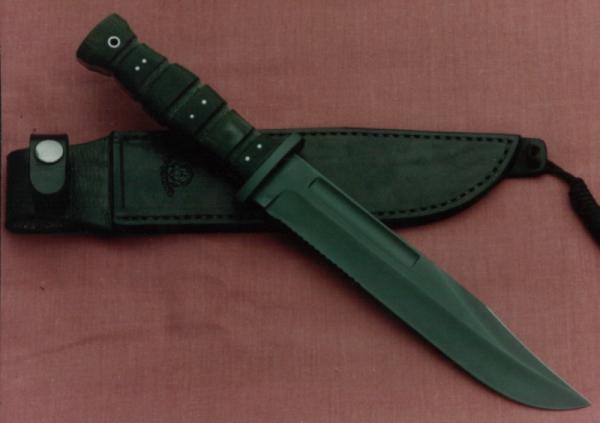 A combat knife with Ka-bar styling. Full tang with shaped micarta handle slabs.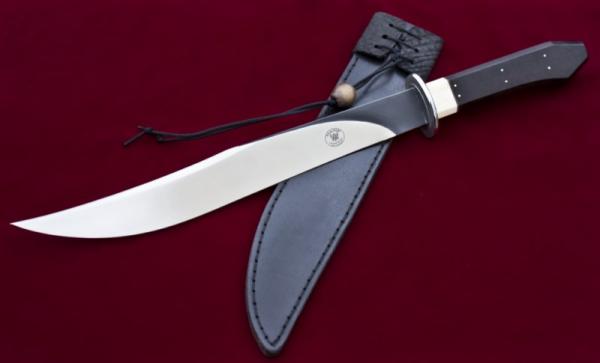 2011 DEKS 'Best Fighting Knife' Award Winner !!! BLACK MAMBA BOWIE Excellent balance, smooth, sleek and stylish with swift cutting ability and extreme back-slash action. 12" of Blade, 5mm thick 440c flat grind