These crafted daggers are a range of double-edged blades used for stabbing or thrusting. They often fulfill the role of a secondary defense weapon in close combat. In most cases, a tang extends into the handle along the centreline of the blade.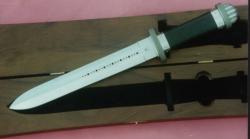 This double edged design has in intricately perforated blade and comprises of an African Blackwood handle finished with "Bead blasted" Titanium guard and pommel. The Imbuia case is specifically made for the individual knif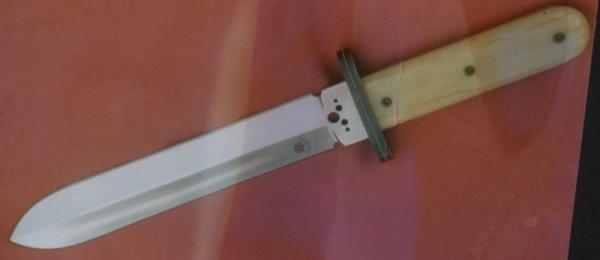 Has been finished with a Coloured Titanium Guard and stainless steel cap screws. The fashionably perforated Blade is made of 440c, with a Satin-finish.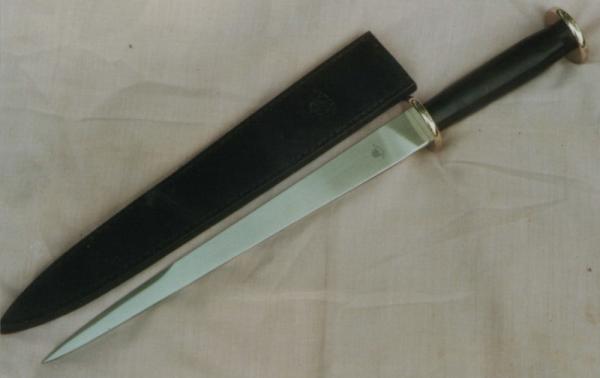 The slender single-edged grind of this beautifully finished Dagger is complimented with brass circular Guard and Pommel and African Blackwood handle.