Selection of working knives for hunting, fishing, cooking, trades and crafts. These handmade knives are custom designed to your personal specification.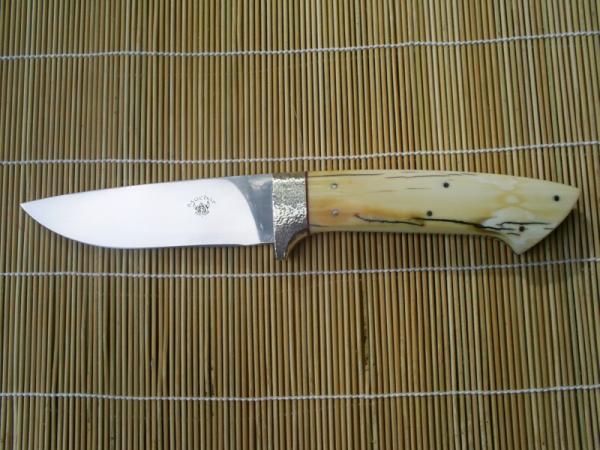 The highly polished Ivory handle is complimented by a Nickel Silver peened bolster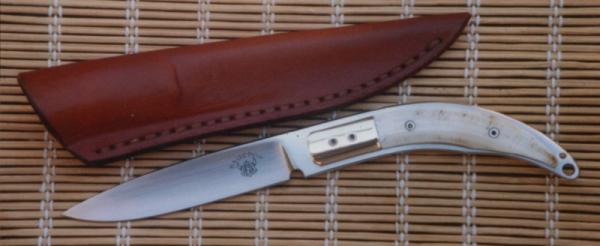 This Utility knife has Warthog slabs held on to a full-tang with Stainless Steel cap screws. the brass bolster and handle are recessed.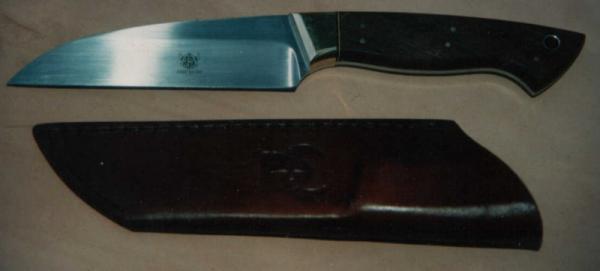 Straight Edged ulitility knife with a Russet Bushwillow handle with custom made sheath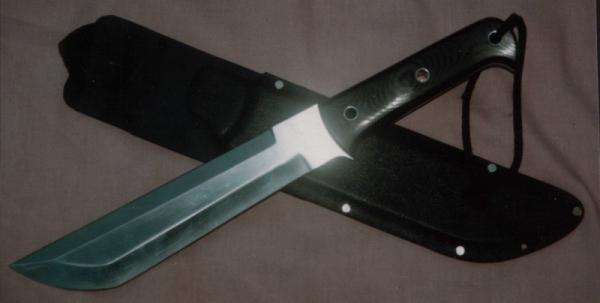 A robust double edged multi-purpose Camp Knife which was supplied to the "Camel Trophy Team" of South Africa.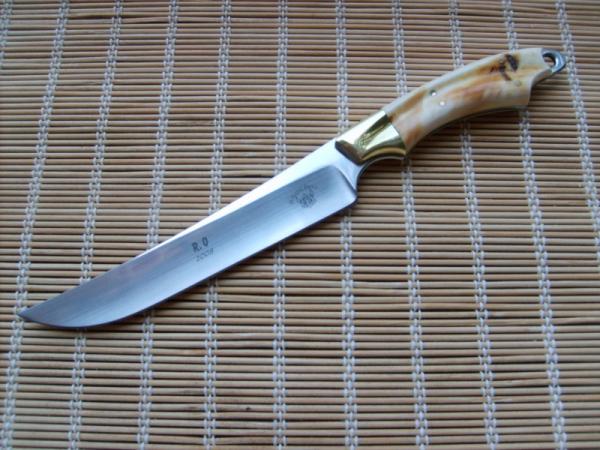 Utility knife with warthog handle, brass bolster and pins.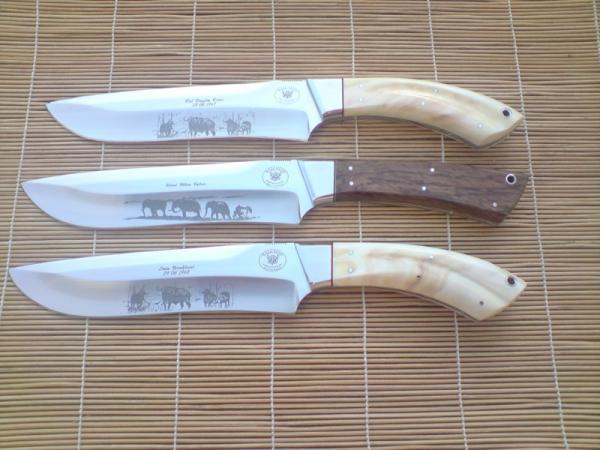 Three African Bowies. The top and bottom knives are specifically designed with a full tang, around the shape of the Warthog tooth. Tamboti slabs have been used on the middle knife.

Made with warthog tooth handle, Brass fittings and 440c satin finished blade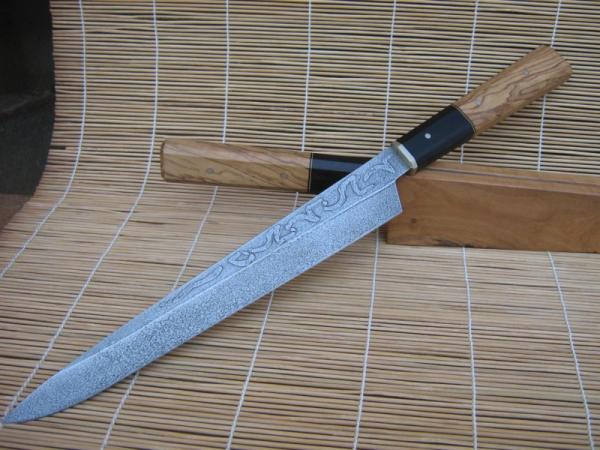 Long and slender knives used by Sushi chefs. This particular example has been through a chemical process to give it an antiquated finish. The handle is hexagonal with a combination of Wild Olive wood and African Blackwood. It rests individually in a