From cutlery to a collection of swords, these custom made sets can range in number, design or size.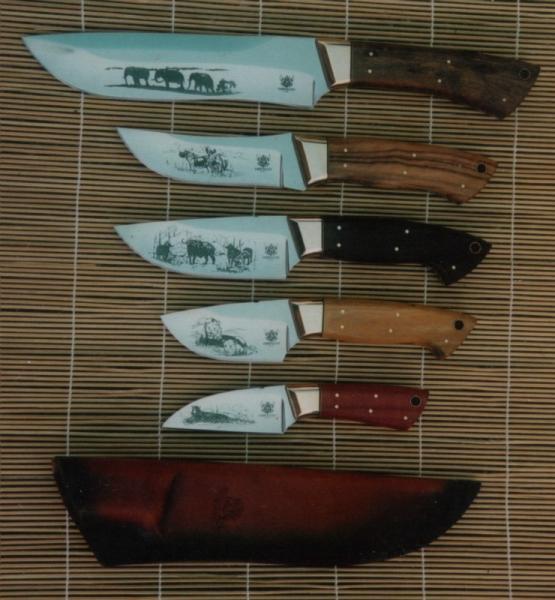 Elephant - large camp knife with Tamboti handle Rhino - upswept point hunter with Wild Olive handle Buffalo - drop point hunter with African Blackwood handle Lion - skinner knife with Sneezewood handle Leopard - biltong knife with Red Ivorywood h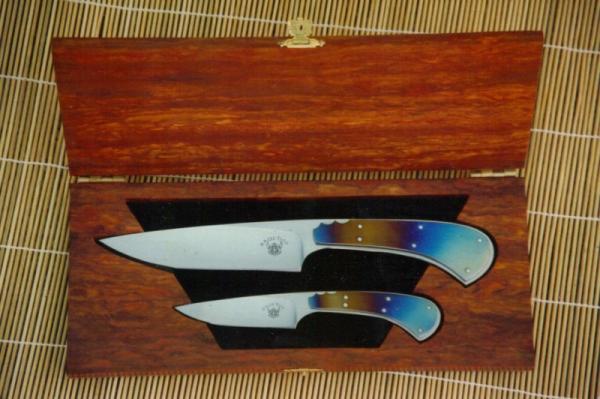 A Hunting and Camping Knife set with beautifully rainbow-coloured Titanium handle slabs. The blades are satin-finished 440c. They are set in a red Kiaat box.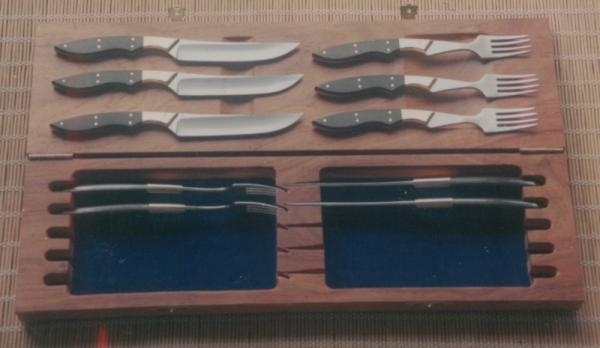 This set can be Custom Made to match one of our individually designed Carving Sets. The above are made with Tamboti handles and Brass bolsters. Stored in a Imbiua box lined with satin.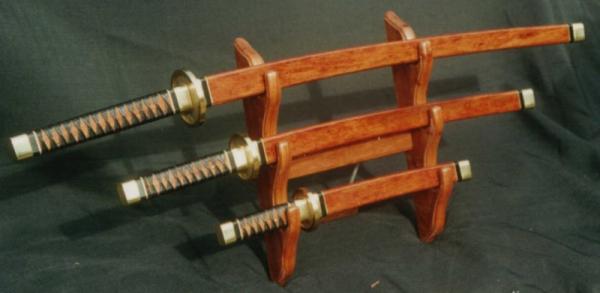 The traditional Japanese design was modernised and tailormade to a customers specification. The photo comprises of (from top to bottom): Katana Wakazashi Tanto This set is handmade using brass tsubas, red Kiaat scabbards and handles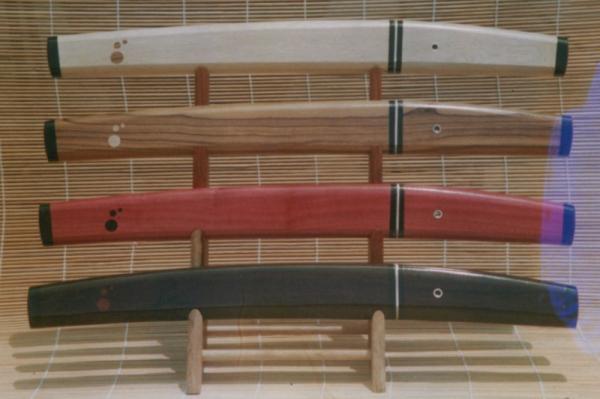 This collectable set of four Tanto's of same design utilising four different woods resting on a Kiaat table display stand. From top to bottom - Jacaranda, Wild Olive, Red Ivory and African Black Wood, as handle and scabbards with Buffalo ho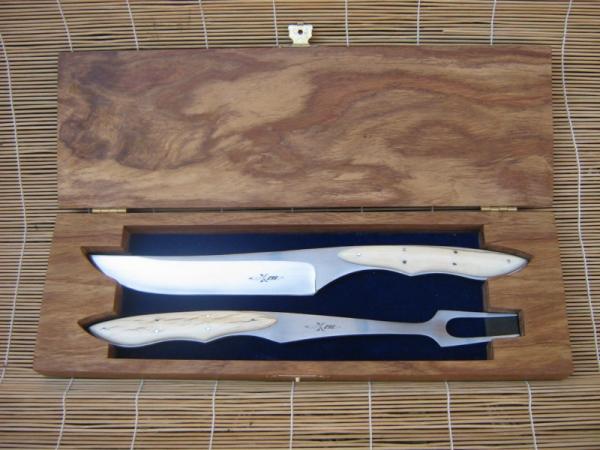 The Carving knife and fork set with Giraffe bone handles are a perfect celebration gift which can be personalised with names or emblems.Presented in an elegantly designed Kiaat box.