SHEATHS
Our sheaths can be made from different animal hides and finished with beads, colours and textures. Each one of our sheaths are individually 'wet formed' around the custom made knife.
SCABBARDS
Custom fitted to the knife or sword using quality woods and stylish decorations
DISPLAY UNITS
We design and manufacture display boxes, wall mountings, stands and cabinets.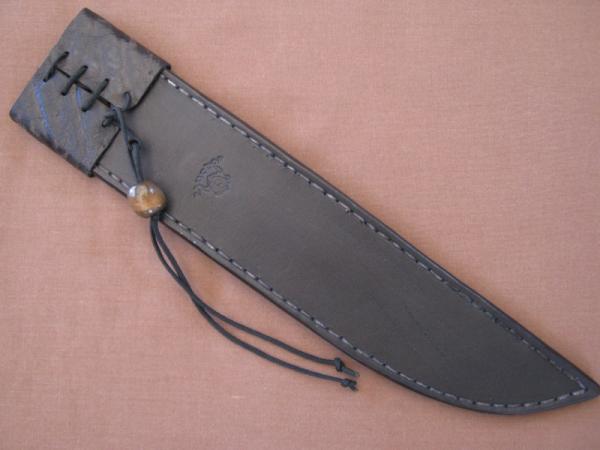 A hand stitched, cowhide sheath with buffalo wrap and beadwork